Structural Surveys & Property Reports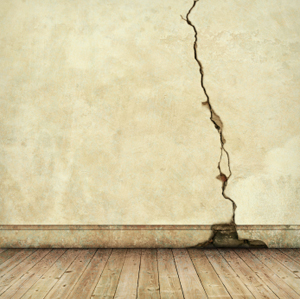 Structural Survey
A structural survey gives the purchaser an unbiast evaluation of the overall & structural condition of a property. It identifies any aspects of a building that may need repair, replacement or on-going maintenance. A structural survey provides the information needed for the purchaser to make an informed decision when purchasing a property.
Kenneally Rochford & Associates Ltd. are highly experienced at property surveys and our surveyors are professionally qualified. We have been carrying out repeated survey business over many years through referrals from the legal and property professions and of course from previous customers. We carry full Professional Indemnity for all our services.
When carrying out a Structural Survey, the following aspects of a building are checked. External areas include, roof and chimneys, guttering, walls, windows and doors, drainage, boundary walls, paths, driveway, etc. Internal areas include, attic, ceilings, walls, floors, heating, plumbing, electrics, fireplaces, insulation and damp penetration. Compliance with Building Regulations (where appropriate) will also be checked.

The following however should be noted:
Roofs, chimneys and roofing components are examined from ground level. Access will be made to flat roofs where accessible.

No opening up of the building fabric will be carried out during the inspection. Comments on components such as insulation will be made on the basis of what is visible.

Plumbing and heating components will be visually checked and will not be tested. Where testing is considered necessary this would be recommended in the report.

Sewers are inspected to the extent of lifting covers on manholes. Follow up testing may be recommended where appropriate, subject to the visible inspection results.
Why should you have the property you hope to purchase surveyed?
Buying a new home or commercial premises may be the biggest single investment you will ever make. To avoid unpleasant surprise however you should learn as much as you can about the present condition and possible need for repairs before you buy. Having your future home, office or premises, inspected by a professional as early as possible in the buying process could save you a significant sum of money on defects which you should be able to have the seller or builder correct. The cost of even small repairs, which can run to thousands of euro's, far exceeds the minimal cost of a professional survey.
What happens if defects are discovered?
Very few properties are without defects. When problems or defects are identified it does not necessarily mean that you should not buy the property. You will know in advance however what to expect. A seller may make repairs or adjust the purchase price if any major problems are found. If you go into a tight budget or do not wish to become involved in any renovations or repair works, having this information will be essential to you.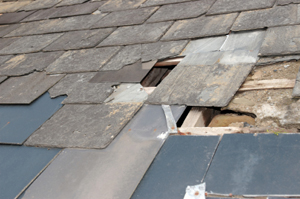 If the property you are purchasing is relatively new, do you need to get it surveyed?
Absolutely! The age of a house is no guarantee of it being free of defects. Well-maintained older builders can be free of defects while sometimes modern houses can show significant problems. The findings of a Structural Survey will always differ from property to property, new or old. Our Structural Survey Report is simply laid out and easy to follow with a Remarks section at the end of the report for ease of reference.
Insurance Reports
Kenneally Rochford & Associates Ltd. offer the services of assessing your property and determining if it is affected by subsidence, flooding damage due to roof or plumbing leaks or, for example, only displaying minor hairline cracking due to other factors. Subsidence, flooding or water damage can occur for a number of reasons. Your building insurance may cover subsidence, flooding or water damage in certain situations.

We will advise on your insurance options and prepare a report for your insurance company. Where underpinning or remedial works are required we will advise on contractor options and liaise with your insurers to process a claim. We will oversee the installation of any underpinning or repair works and certify the completed rectification works.

Remember that in the event of a successful insurance claim the professional fees are paid as part of that claim and do not cost the insured. If you are unsure of any cracking or movement with your property do not hesitate to contact us to carry out an inspection.
Snag Lists
Kenneally Rochford & Associates Ltd. offer a full snagging service to any newly built or extended property. A Snag List is a fully comprehensive list of items that a builder has not completed correctly and defective work to be repaired and to complete the property to Building Regulations standard. On completion and submission of the list, the required works are attended to by the builder prior to closing of the sale or building contract.

Carrying out a thorough snag list on a newly built property or extension is vitally important to ensure that you receive an acceptable quality of finish, making sure that you do not have a multitude of problems and irritations after you move in. New developments are constructed for the most part on a sub-contract basis. The various sub-contractors usually work on a price per unit basis, often being more concerned with working quickly than working well, resulting in a deficient quality of finish.

The Snag List ensures that the builder carries out his obligations to you by completing the development properly, after all, why should you have to go to the hassle and expense of carrying out repairs yourself when you have paid the builder a small fortune to finish the property correctly in the first place.

IMPORTANT TIP: Never allow yourself to be unduly pressured by the builder into carrying out a Snag List prior to completion of the works. Builders will often ask you to carry out the list weeks before the property is actually complete. Also NEVER inspect a property if it has not been fully cleaned. If in any doubt seek professional advice. It is not advisable to either carry out the inspection yourself or get it done by 'someone you know'
Certificates of Compliance
Kenneally Rochford & Associates Ltd. can facilitate in the provision of a Certificate of Compliance to any existing property, newly built or extended. Often, an alteration, addition or extension to a property will require a Certificate of Compliance with Planning Legislation or Building Regulations. The onus is on the Vendor of the property to arrange this, if a certificate is required.

For the Purchaser of a property:
As part of our Structural Surveys, we often identify such works for your information so as to facilitate your solicitor requesting a Certificate from the Vendor.

For the Vendor of a property:
We will inspect the relevant alteration or addition and prepare a Certificate subject to compliance. Relevant advice will be given should there be a problem of non-compliance. Some examples of alterations and additions that require certification are: Attic Conversions, Any Extension, Conservatory, Garage Conversion, New Porch, New Driveway, Any Permanent Outhouse / Shed.
Land, Mapping & Boundary Certification
Kenneally Rochford & Associates Ltd. are experienced at checking existing Land Registry Folio maps, drawing up new maps for registration with the Land Registry or marking out your site or boundaries from the relevant maps.

Property ownership is usually defined by legal maps known as Folio Maps. Issues of ownership of property can arise over interpretation of these maps. Where boundary issues arise we will electronically survey your property and using our computerised system we can identify exact boundaries on site which gives a definitive interpretation of ownership.

Existing properties are often subdivided or broken up. In such cases it will be necessary to draft up new maps for lodging with your solicitor or with Land Registry. We will survey your site/garden and produce the appropriate mapping acceptable by Land Registry. Where a new site is purchased from land owners, we will mark out the purchased area in-situ for erection of permanent fencing