EPA Site Suitability Assessments
Kenneally Rochford & Associates Ltd. are experienced and qualified to carry out Site Suitability Assessments in compliance with the EPA Code of Practice. We are registered with both, Cork and Waterford County Councils, Planning Authorities, approved list of Assessors.

From the 8th January 2010, Planning Authorities are required to implement the current EPA Code of Practice in respect of all applications received on, or after the 8th January 2010. Planning Authorities will only accept assessments carried out and prepared by Consultants that are registered to do so with the relevant Authority.

If you are constructing a new or extending an existing property, where a public sewer is not available, then you will need an approved method of treating waste water. This is normally achieved by the use of a wastewater treatment system or a septic tank.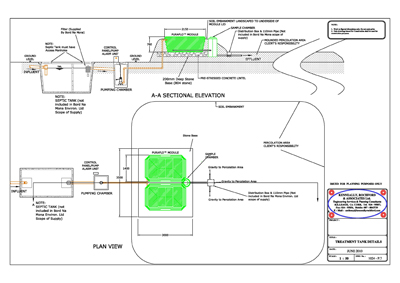 The purpose of an EPA Site Suitability Assessment is to determine the suitability of the site for a wastewater treatment system. The assessment will also help to predict the wastewater flow through the subsoil and into the sub-surface materials. The key to installing a reliable on-site system that minimises the potential for pollution is to select and design a suitable treatment system following a thorough site assessment. For a subsoil to be effective as a medium for treating wastewater, it should retain the wastewater for a sufficient length of time, and it should be largely unsaturated and hence aerated. Only after a site assessment has been completed can an on-site system be chosen. The information collected in the evaluation will be used to select the on-site system.

Kenneally Rochford & Associates Ltd.  can carry out these assessments and specify a suitable system depending on ground conditions, location and size of your dwelling. We supply a site suitability report and site specific proposal unique to your site.